About Progressive Yoga Varkala
Progressive Yoga Varkala is situated on the popular North cliff facing the Arabian Sea, surrounded by local cafes with Papanasam Beach a stone's throw away .From the clean and airy studio, regular drop in yoga classes and meditation classes are run.
Yoga classes are available for all abilities and private, individual or group lessons available. Yoga retreats can be organized in the beach side location of varkala and lectures on yoga philosophy. Ayurvedic massage and Sanskrit primary lessons can also be arranged.
If you are looking for a local drop in yoga class in North cliff varkala or meditation workshop during your holiday then please get in touch for availability.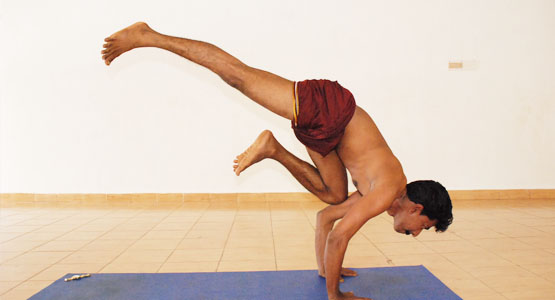 Ekapada Bakasana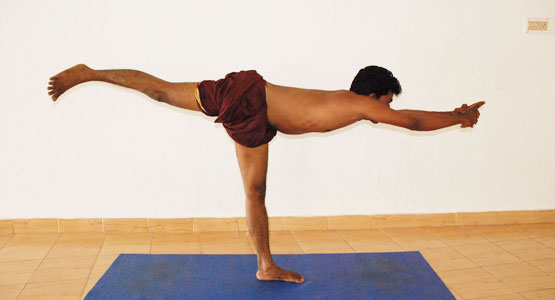 Veera Bhadrasana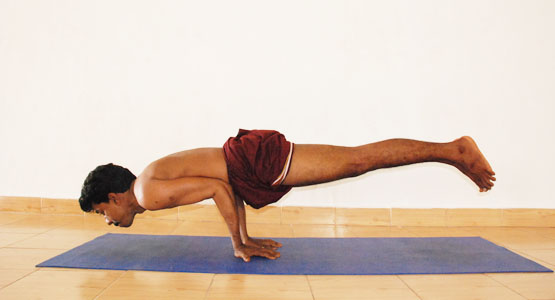 Mayurasanam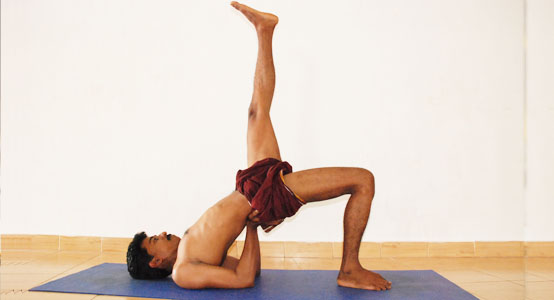 Eka Pada Sethu Bandhasanam